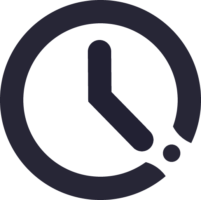 28/08/2016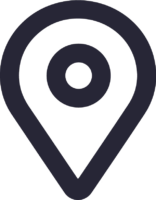 Taipei, Taiwan
Dynacolor is glad to announce the release of its very first IR PTZ, DynaHawkTM 830Z Network IR PTZ Camera (830Z IR PTZ). Adapting the latest image sensors, 830Z IR PTZ provides excellent performance under various lighting conditions including total darkness, and at the same time, captures great image details. Designed in light and compact outlook (weighing only 3.8kg), 830Z IR PTZ equips up to 30x zoom lens on such small mechanism, which looks simple outside but provides full functions inside.
With delicate mechanism design, 830Z IR PTZ features Servo Feedback technology, which makes the camera precisely return to the previous position without stalling when encountering external force (tampering) or environmental vibration (earthquake or highway). Such technology ensures the target monitoring region is fully secured.
Offering versatile CMOS sensor options (2M/3M/4M), 830Z IR PTZ presents excellent low light performances in real-time with up to 30x optical zoom lens and the IR LED illuminator distance is up to 200 meters, providing more sight visibility zones under low-light environments. With high dynamic range and multiple-exposure supported, 830Z IR PTZ features great noise suppression and high light sensitivity to deliver clear images in near dark conditions.
Besides, with IP66 Standard guaranteed and wide range of tilt angle from -20° ~ 200°, 830Z IR PTZ is capable of smoothly operating in any environments and efficiently tracking any suspicious people/vehicles within the monitored region. What's more, 830Z IR PTZ supports Electrical Image Stabilizer (EIS), which can eliminate environmental vibrations and keep the images steady.
To prevent any possible sudden power-loss, 830Z IR PTZ equips power transfer technology supporting 0 downtime power switching (ZDT) and provides three kinds of power supply (DC, AC & PoE) to ensure smooth streaming without losing any moment under surveillance. DynaHawkTM 830Z Network IR PTZ Camera is an ideal choice for applications in shopping centers, manufacturing facilities and transport hubs.
The PTZ is ready and available, please contact sales or visit our office to see product demonstration at:
Dynacolor Taiwan HQ, No. 116 Jou Tz Street, Neihu, Taipei city, 114
Dynacolor Japan Office, 202 Hirakawa-cho court, 1-1-1 Hirakawa-cho, Chiyoda-ku, Tokyo, 102-0093 (Tel: +81-3-3265-0037)
Inquiry
Europe, Middle East and Africa  –  sales_emea@dynacolor.com.tw
North, Central and South America – sales_america@dynacolor.com.tw
Asia Pacific – sales_apac@dynacolor.com.tw
Japan – info@dynacolor.co.jp
About Dynacolor
Dynacolor, an image solution provider for the surveillance products and Automatic Optical Inspection system to the market. Dynacolor designs, researches, develops, and manufactures dedicated image solution products that contains both strong hardware and software.
To learn more about Dynacolor, please visit: www.dynacolor.com.tw