IR Pico Eye Ball IP Camera Covert IP Camera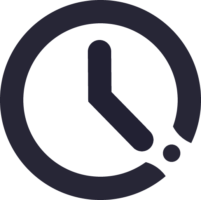 31/08/2016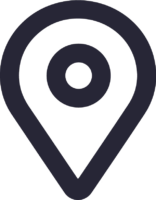 Taipei, Taiwan
DynaColor is thrilled to present the brand new C type IP Cameras: IR Pico Eye Ball IP Camera (1C) and Covert IP Camera (0C) this summer. With tiny size and light weight, these two types of covert cameras support up to 4MP@30fps or 2MP@30fps with HDR function, presenting clear images under high-contrast lighting conditions. With few easy installation steps, the cameras can be installed within minutes and fit in discreet security application locations, such as ATMs, boutiques, museums, elevators and even prisons.
With 3-axis rotation and delicate design, IR Pico Eye Ball IP Camera provides flexible installation with adjustable viewing angles (FOV up to 87°). Besides, with built-in IR LED, the camera provides effective illumination to the objects up to 15 meters away, offering various applications during both daytime and nighttime. Simplifying installation procedure, the base assembling is convenient for later positioning and drilling to the wall/ceiling. The main part of the camera can be hidden inside the ceiling board, with only the tiny dome part of the camera exposed.
Covert IP Camera (0C) is equipped with fixed focal lens (FOV up to 108°) without IR LED. It takes merely few screws for installation, revealing only the lens part. The camera is easy to hide in discreet indoor environments, especially suitable for ATMs, boutiques, and retail stores.
Both IR Pico Eye Ball IP Camera (1C) and Covert IP Camera (0C) are implemented with HDR function, presenting clear images in high-contrast environments. The camera is suitable for ATM application to prevent the face from being too dark in surroundings where the background is over-exposed in order to strengthen detection and prevent crimes.
Please contact sales or visit our office to see more information at:
Dynacolor Taiwan HQ, No. 116 Jou Tz Street, Neihu, Taipei city, 114
Dynacolor Japan Office, 202 Hirakawa-cho court, 1-1-1 Hirakawa-cho, Chiyoda-ku, Tokyo, 102-0093 (Tel: +81-3-3265-0037)
Inquiry
Europe, Middle East and Africa  –  fiona@dynacolor.com.tw
North, Central and South America – blake@dynacolor.com.tw
Asia Pacific – shane@dynacolor.com.tw
Japan – info@dynacolor.co.jp
About Dynacolor
Dynacolor, an image solution provider for the surveillance products and Automatic Optical Inspection system to the market. Dynacolor designs, researches, develops, and manufactures dedicated image solution products that contains both strong hardware and software.
To learn more about Dynacolor, please visit: www.dynacolor.com.tw